Shopping Cart
Your Cart is Empty
There was an error with PayPal
Click here to try again
Thank you for your business!
You should be receiving an order confirmation from Paypal shortly.
Exit Shopping Cart
Genealogy of the Woodcock Valley
Huntingdon County, Pennsylvania
| | |
| --- | --- |
| Posted on August 1, 2015 at 8:55 PM | |
So, I'm sure some of you are probably wondering if I am still alive - the answer to that question is:  "Yes, I am!"  
The winter was quite rough for me.  First, my desktop computer crashed where I housed all of my genealogy and family photos.  Thanks to an external hard drive, I only lost a handful of names from my family tree database.  The computer experts were able to salvage my hard drive and encase it, so that I can use it as an external drive on my laptop to access my photos.  Unfortunately, I did lose all of my genealogy e-mail contacts.  
Then, this spring, my long time e-mail address provider, pennswoods.net shut down, forcing me to get a new e-mail.  Unfortunately, I couldn't even contact everyone to let them know I had a new e-mail address due to the computer crash!  So, anyone trying to contact me at [email protected] - please use the contact me button to the left for my new e-mail address.  
Given all of my technology issues, I just haven't been doing a lot of genealogy work lately.  I have been collecting items to share, but just haven't found the time to put them up.  I have been working almost every weekend to top things off.  
I finally had a Saturday off today, and my son and I hightailed it for a nearby auction!  The auction was for the estate of the late Bonnie Brumbaugh Frijters.  I first met Bonnie when I did my student teaching in the Juniata Valley School District.  I was drawn to her estate sale by a family history book.  Traveling to auctions with my 6 year old son in tow is never easy, but if you arm him with enough snacks, I can usually get a few good hours out of him.
Today's haul secured two new history books for my personal collection.  The first book was Genealogy of the Descendants of Theobald Fouse (Fauss) Including Many Other Connected Families by Gaius Marcus Brumbaugh and John Garner Fouse, published in 1914.
The second book I purchased was Recollections of Bygone Days in the Cove, Volumes 1-11 by Ella M. Snowberger published from 1933-1943.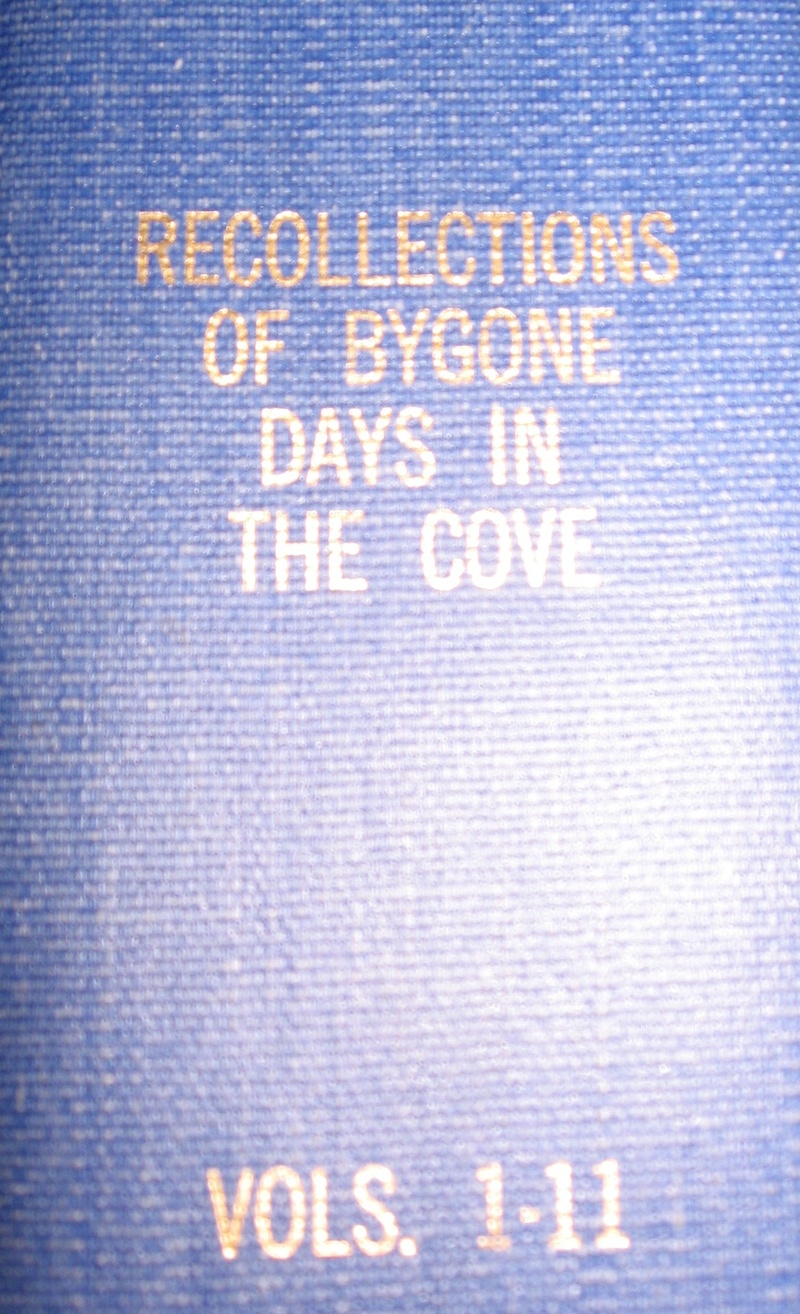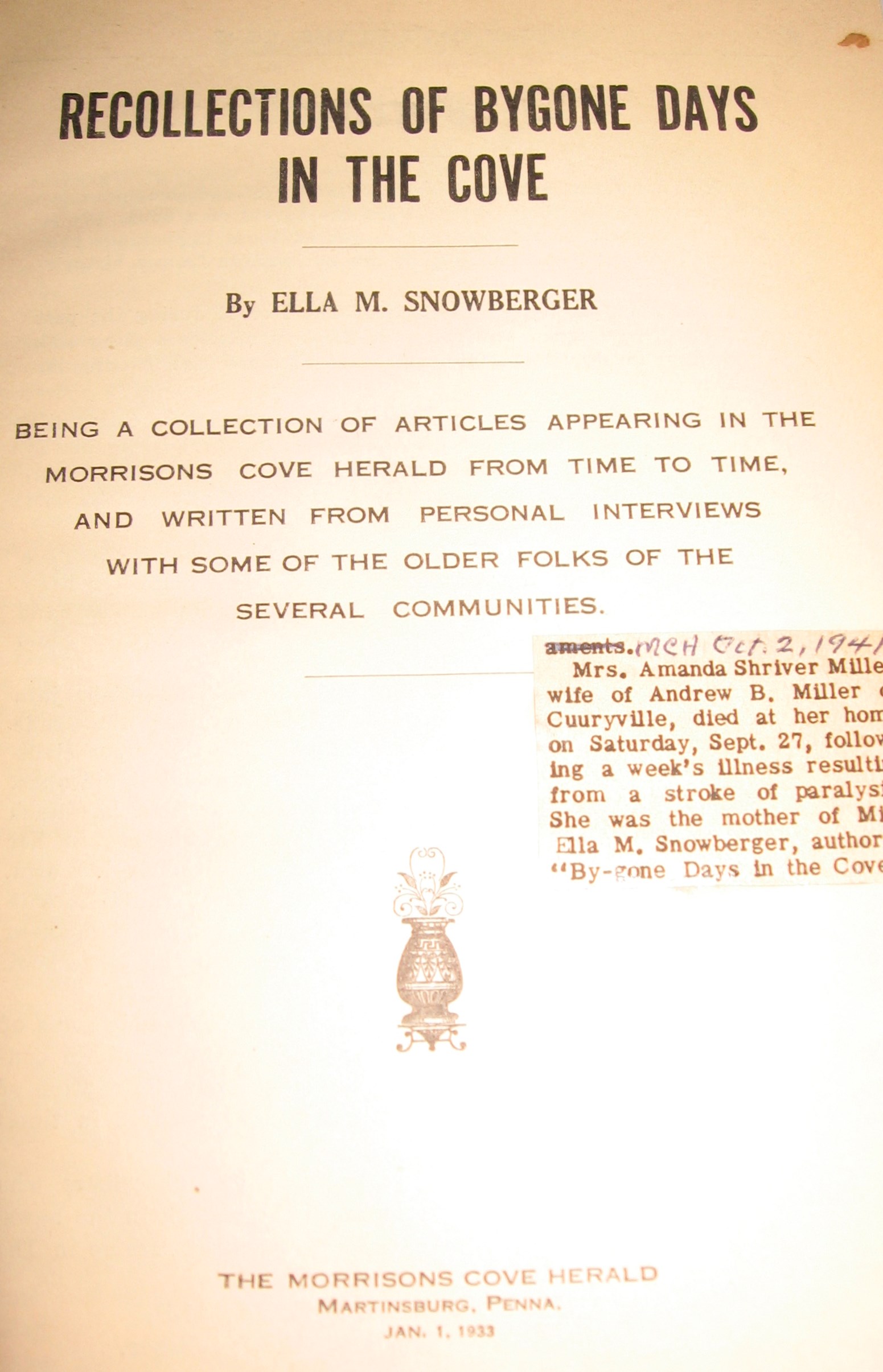 Both of the books are valuable research tools for anyone with family ties to the Woodcock Valley.  The Fouse and Brumbaugh families both had ties to the Morrison's Cove area before moving into the Woodcock Valley.
And, I couldn't leave the auction without one of Bonnie's paintings.  Bonnie was quite an artist and musician.  She loved all of the arts.  Being a cat lover, this was the perfect piece of artwork for me to bring home.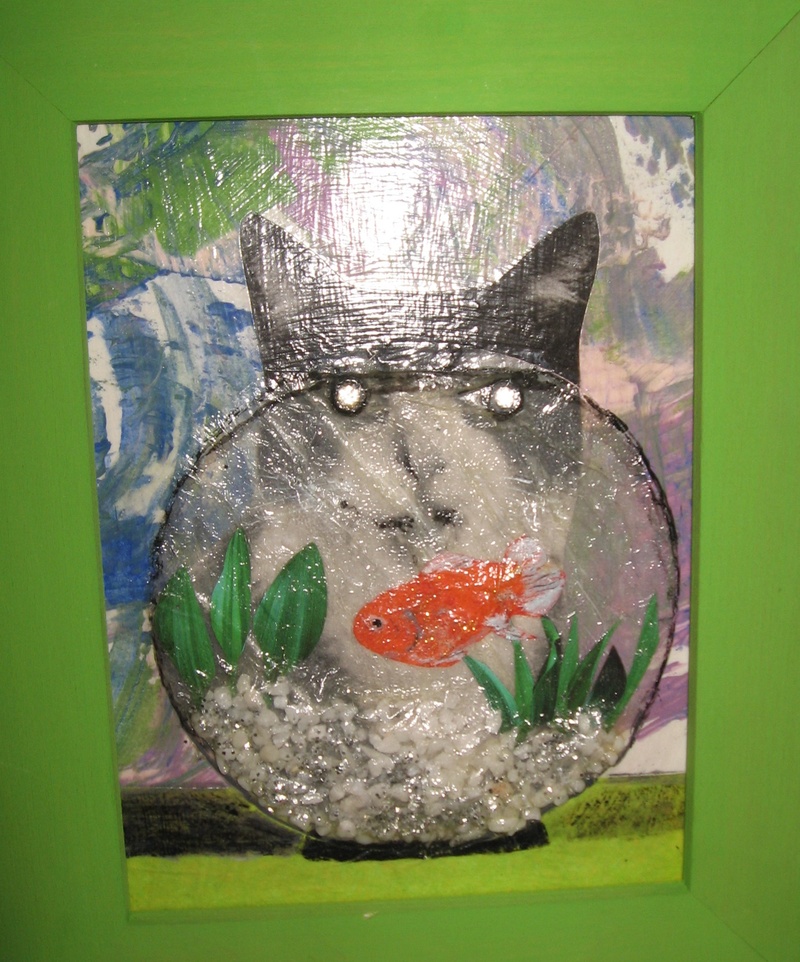 Categories: General Chatter
You can also visit my personal family database at
/