Shopping Cart
Your Cart is Empty
There was an error with PayPal
Click here to try again
Thank you for your business!
You should be receiving an order confirmation from Paypal shortly.
Exit Shopping Cart
Genealogy of the Woodcock Valley
Huntingdon County, Pennsylvania
| | |
| --- | --- |
| Posted on March 4, 2015 at 7:40 PM | |
I often go to eBay and just type in a specific search relating to local history to see what comes up.  Some days are just luckier than others.  In mid-February, I found a photo that was eerily familiar to me.  At the time, I couldn't explain why, but the price was right and I bought it.  I took a look at what else the seller had for sale and found some other old photos that had great subject matter and I bought several more.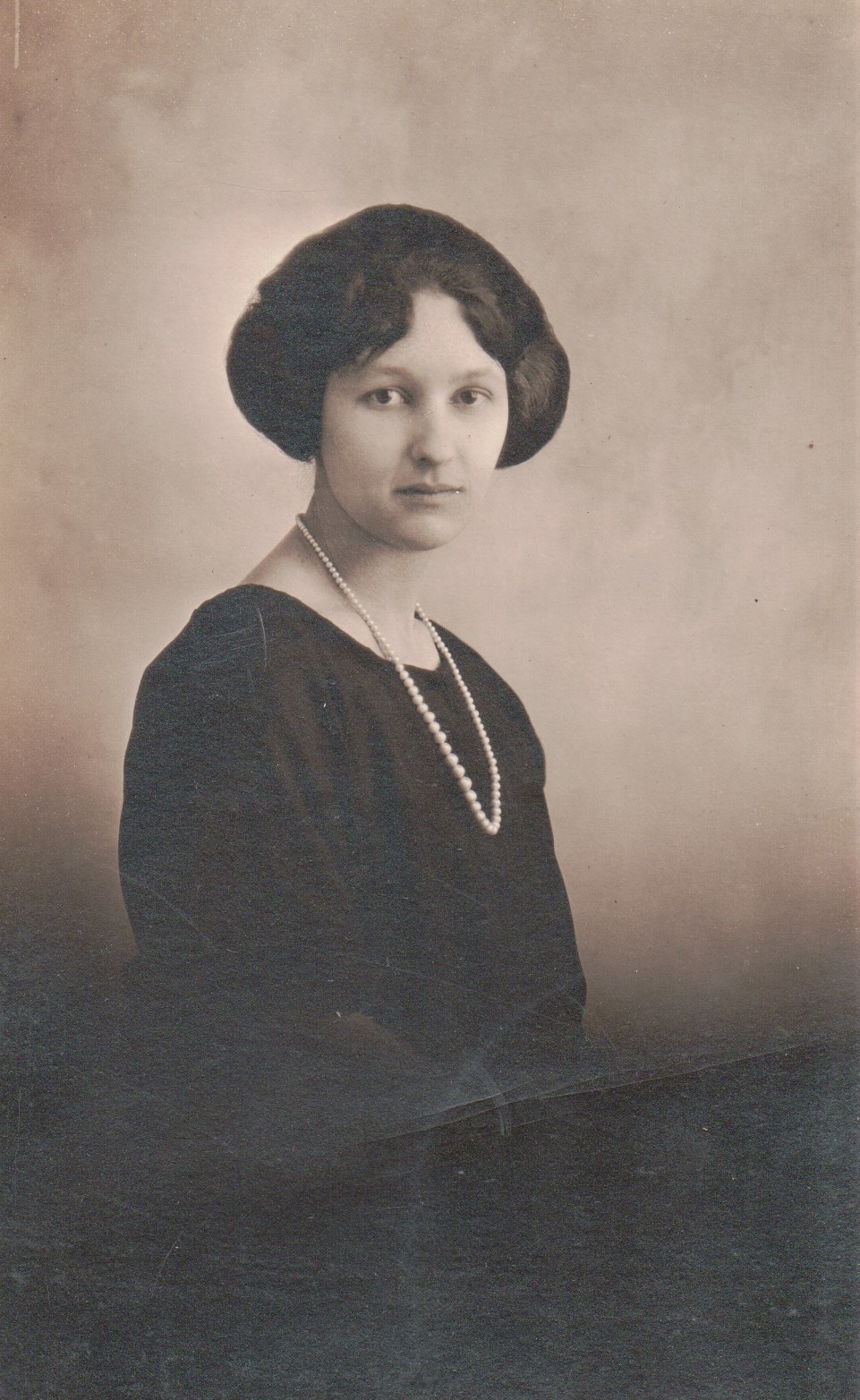 The photo that eerily caught my eye, Mary (Anderson) Snively
I continued to wait anxiously for my purchase over the next several days and continued to reflect on why the photo seemed so familiar to me.  After several days of not receiving any shipment confirmation, I contacted the eBay seller.  It turns out she had sent me an e-mail, which I had not received, telling me she had more photos from the same estate to post.  Through e-mail, I found out that the previous owners of the photos had moved to Florida, and she put me in contact with them.
After a reply e-mail from the previous owners of the photos, it became quite clear why the photo was eerily familiar to me...because she was a member of my family!  Meet Mary (Anderson) Snively, whose photo was already on my website!  No wonder she seemed so familiar!!!  Through e-mail correspondence, I found out that all of the photos posted on eBay were most likely related to the Anderson family.  So, I contacted the seller and purchased all of the remaining photos to share here in hopes that they can all be identified some day.
The photos belonged to Eva Margaretta (Stone) Thompson (1904-1996).  She was the daughter of an unknown Stone father and Anna Eleanor Anderson (1879-1968].  Her mother then married Raymond Orland Rinker (1885-1968].  Together, they had four more children.  Eva married William C. Thompson (1901-1984), and they had ten children.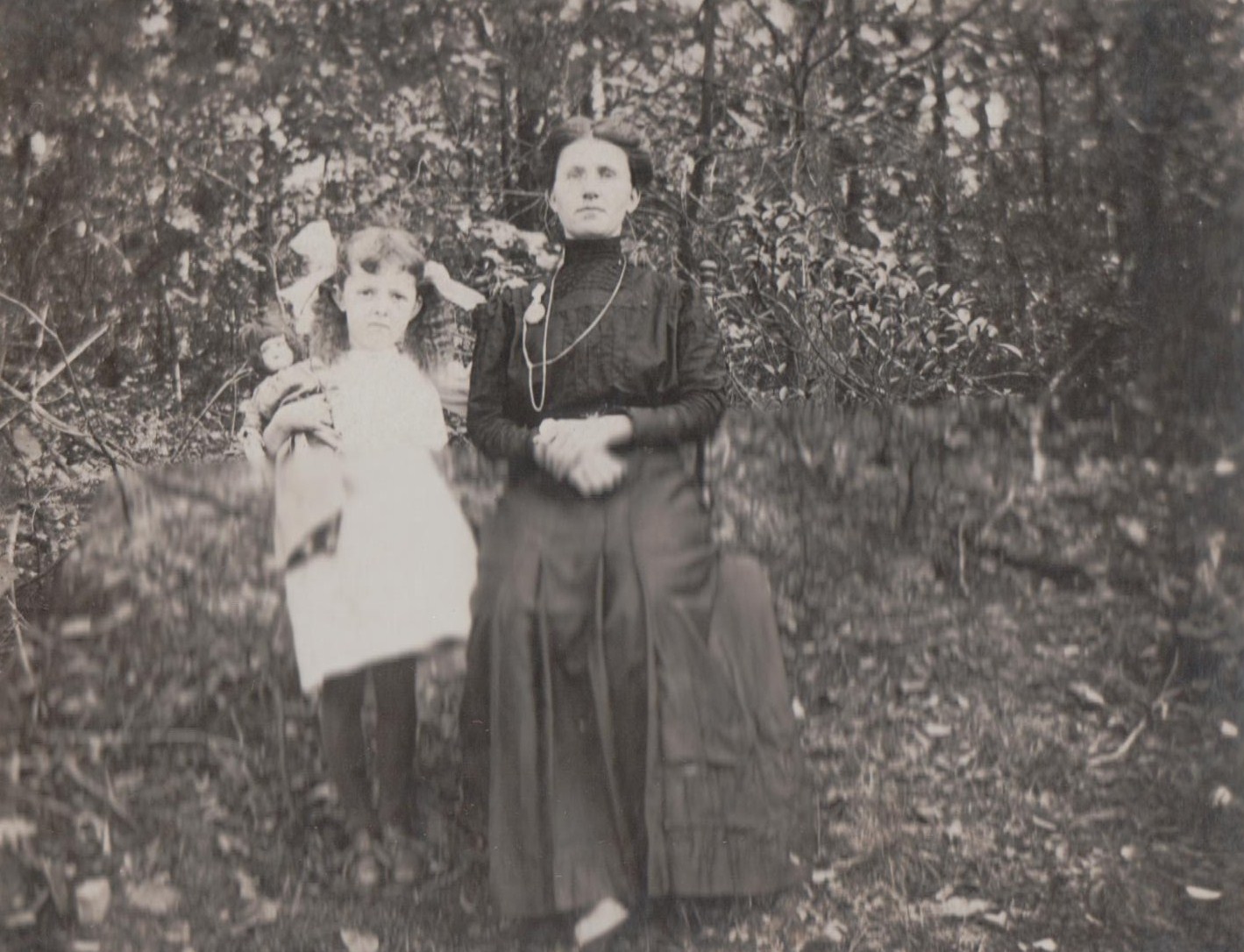 Eva Margaretta (Stone) Thompson and her mother, Anna Eleanor (Anderson) Rinker
The lineage starts with the oldest portrait of Henry Anderson (1842-1910) and his wfie, Mary Jane (Grubb) Anderson (1841-1918].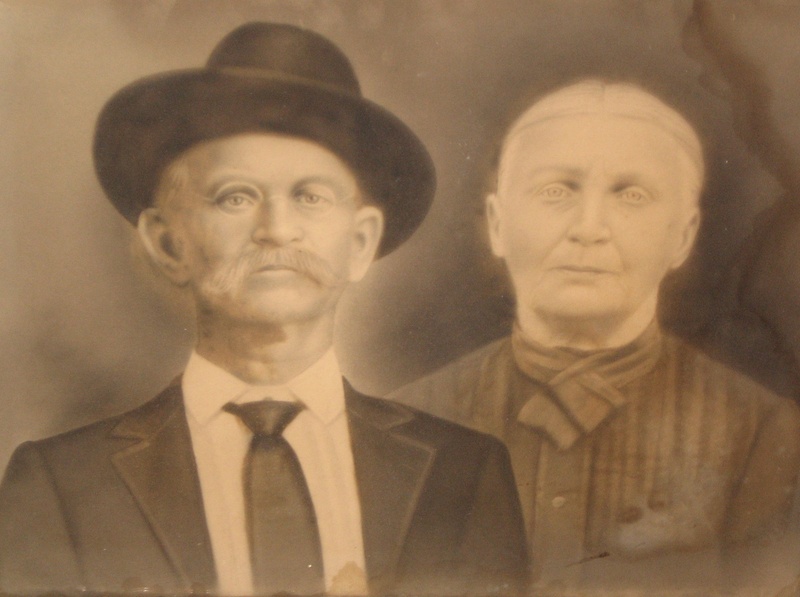 Henry and Mary Jane (Grubb) Anderson
Eva's mother, Anna Eleanor, was the youngest daughter of Henry and Mary Jane.  It is believed that most of the photos in the Eva (Stone) Thompson Family album are most likely from the Anderson side of the family.  Only a few of the photos were labeled or known, and indications are that they are probably related to the Anderson side of the family.
So, what is my connection to these people?  My great, great grandmother, Ruhama A. (Anderson) Norris (1846-19194) was the sister of Henry Anderson above.  AND, my great aunt, Sarah Blanche (Fisher) Rinker (1889-1975) married Leslie Frank Rinker, a brother of Raymond Orlando Rinker.  See why I love genealogy so much - especially in the Woodcock Valley?  I am connected to this group of photos on both my father's maternal and paternal sides.
What makes this find even more interesting is that Ruby (Shirk) Keller shared some of these exact same photos with me in her album, Ruby Shirk Keller Collection, including this photo of the Anderson Family.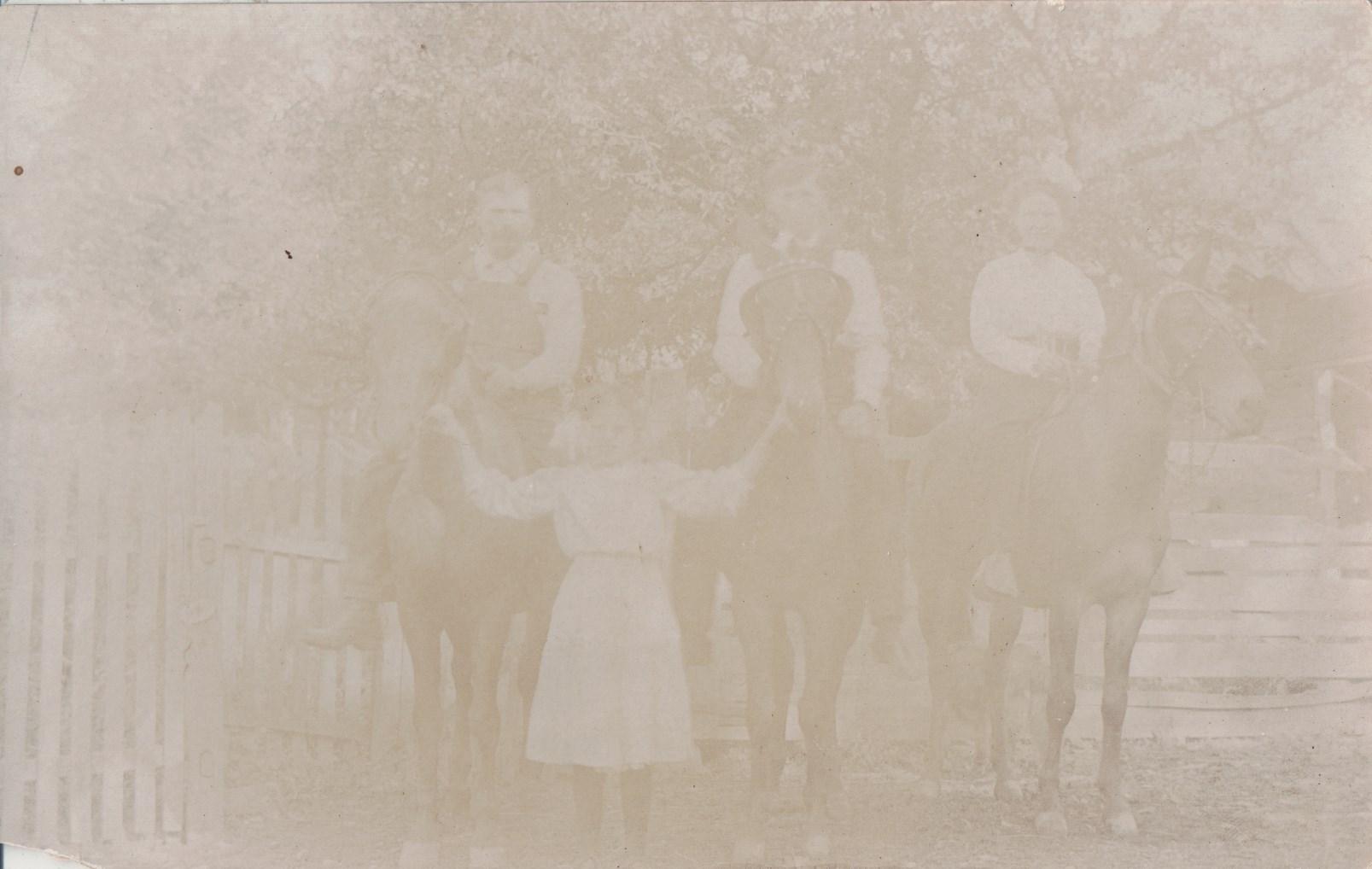 The Anderson Family
Also included in some of Ruby's photos were a photo of Anna Eleanor (Anderson) Rinker and a Stone family.  The original owner of the family would love to learn more about who Eva Margaretta Stone's father might have been.  Could he be in one of Ruby's photos?
I am thrilled to take possession of these photos, but would be ecstatic if others could help me identify some of the unknown photos.  At least two of the photos appear to be sisters with their spouses and children.  If you have information, please comment or contact me.
Categories: Site Updates, Family Names
You can also visit my personal family database at
/