Shopping Cart
Your Cart is Empty
There was an error with PayPal
Click here to try again
Thank you for your business!
You should be receiving an order confirmation from Paypal shortly.
Exit Shopping Cart
Genealogy of the Woodcock Valley
Huntingdon County, Pennsylvania
| | |
| --- | --- |
| Posted on January 12, 2015 at 9:35 PM | |
It has been a while since I've blogged; I never meant for it to be so long!  I'm still alive and well.  2014 was a rough year for me personally, but it was also a year of wonderful new beginnings. 
After teaching for 15 years in public education, I decided I would never last for 15 more years.  It was a promise that I had always made to myself - that if it ever stopped being fun that I would get out.  It was time to get out!  I found myself no longer liking the direction public education was taking me, I was being bullied by a supervisor who personally hated me, and I had a son about to enter the public school system, so it was time for me to make my exit.  On June 13, 2014, I made my resignation official and spent a few days enjoying life and pondering my future.
As I job searched, I had been envisioning myself in an office setting doing computer work.  However, by the end of June, I had secured employment in a surprising turn of events with just a letter on a whim.  Knowing my love of local history, I decided to send a letter to Isett Heritage Museum to let them know of my availability, thinking perhaps I could get a job for the summer until I found a position in an office setting.  However, little did I know, but Isett Heritage Museum was looking for a full time person to work beisde their office manager!  It was a match made in Heaven!  I started my new career on July 3, 2014.  I am now surrounded by local history and history in general on a daily basis.  It is just a dream come true!  I never thought I would get paid to do something I love so much!!!
On Thursday, January 8, 2015, I was working at Isett Heritage Museum, and waiting with much anticipation on some new items to arrive at the museum.  You see, it is not at all unusual for new donations to come in.  However, I knew about these items in advance and it was like Christmas day as I waited for them to arrive from Montana.  If you have followed my blog posts, you know how much I love to research the Isett family.  So, it was with such eagerness that I anxiously awaited the arrival of a Civil War sword that had been passed down through the Isett family!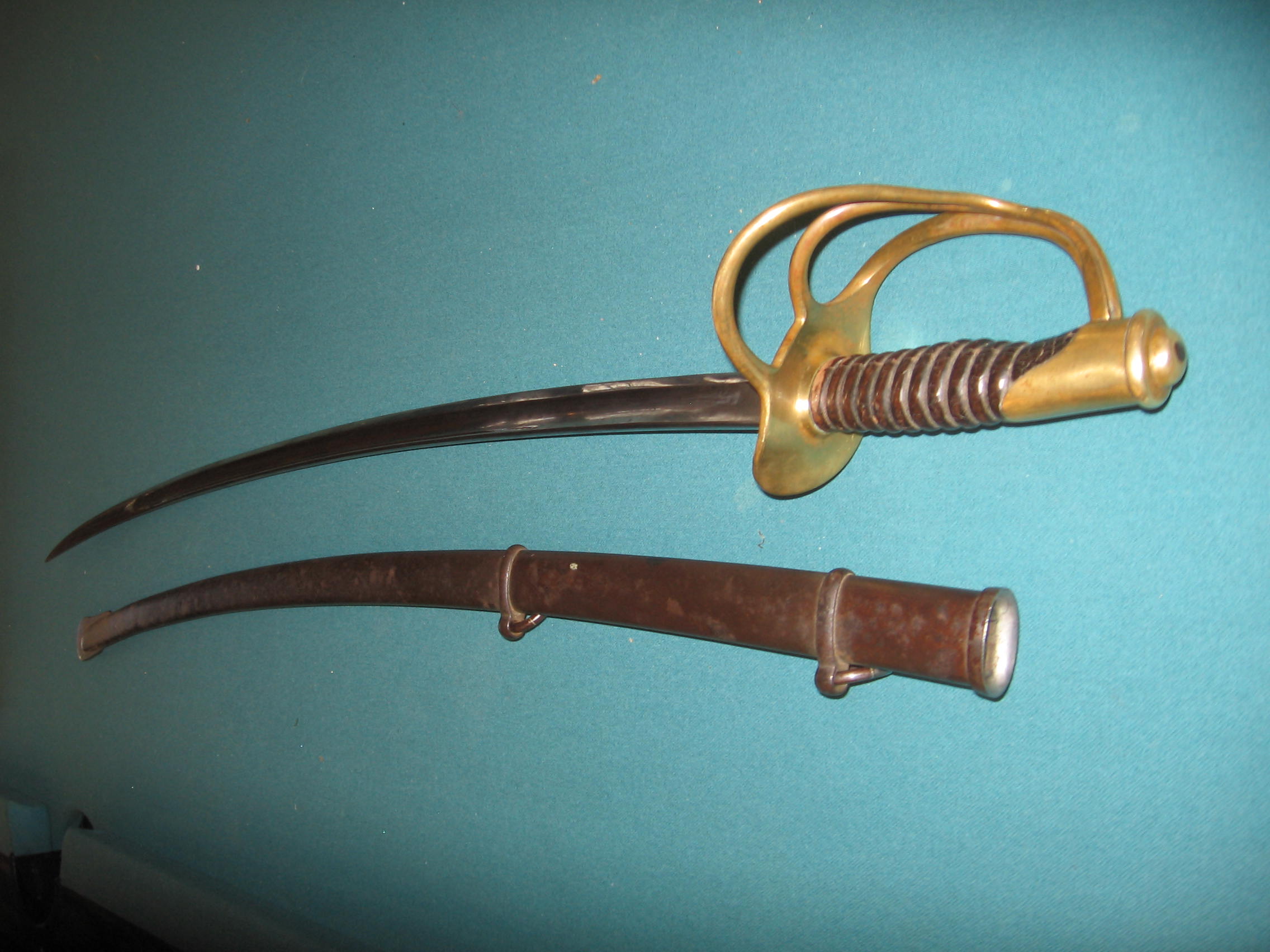 The sword was made in 1862 by Mansfield & Lamb of Forestdale, Rhode Island.  The sword was most likely carried by Matthew G. Isett (1838-1863), who served as a 1st Sergeant with Co. C of the 53rd Pennsylvania Infantry.  He was killed in the Wheatfield during the Battle of Gettysburg.  We know from a letter written by local survivors that they removed his body from the battlefield, and most likely took his sword with them at that time.  Matthew's brother, George Washington Isett (1844-1915), was also wounded in the Wheatfield that same fateful day.  It is quite possible George brought the sword back home with him when he was discharged due to his injuries.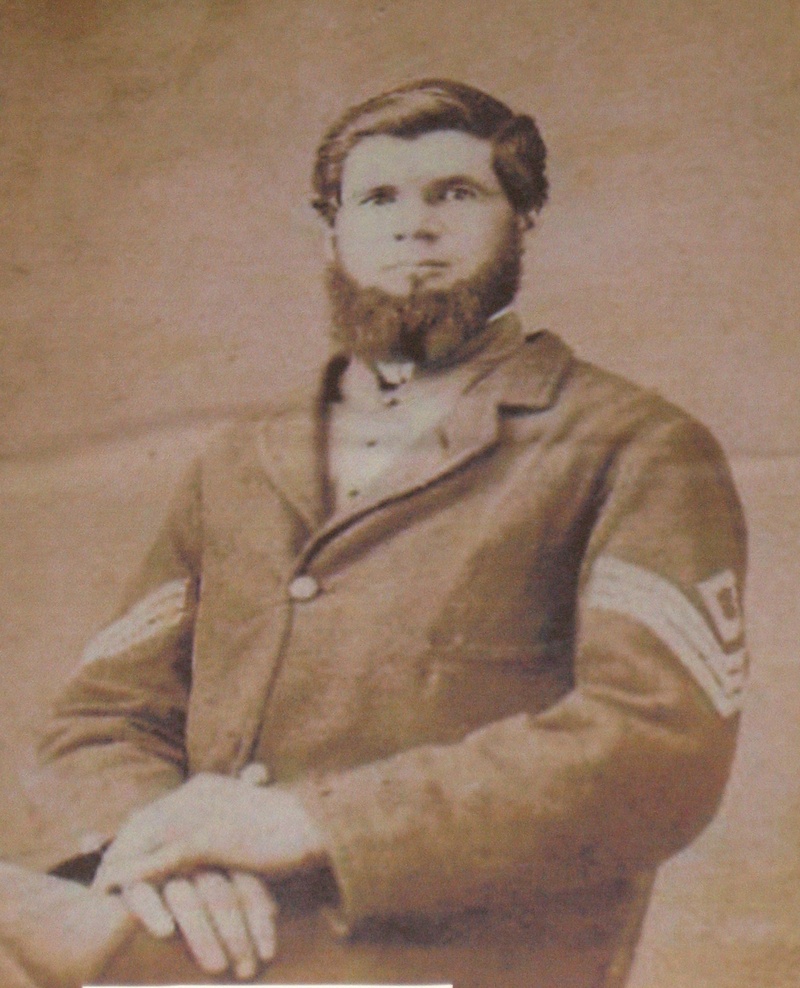 Matthew G. Isett
Along with the Civil War sword, the family members also brought an antique Isett family photo to put on display along with the sword.  The photo is of Matthew Isett's younger brother, John A. Isett (1851-1919) and his wife, Rachel (Walb) Isett (1851-1935).  John and Rachel had two children:  Gertrude and James Guy.  It is from James Guy Isett that the founder of Isett Heritage Museum decends.
John A. and Rachel (Walb) Isett
It is amazing to me that a Civil War sword can survive the test of time and remain within a family such as this one has done.  We can only assume that it was Matthew Isett's since he was a first sergeant and his brother George was only a private.  However, there is no markings on the sword other than the manufacturer's mark to prove the theory.  The oral history has not survived either other than it has been passed down through the family.  Legend has it that a uniform also exists, but it has not surfaced so far.  Regardless, it is a cherished piece of American history that will soon be on display at Isett Heritage Museum - a place where I am now proud to call home!

Categories: Family Names, General Chatter
You can also visit my personal family database at
/